Bio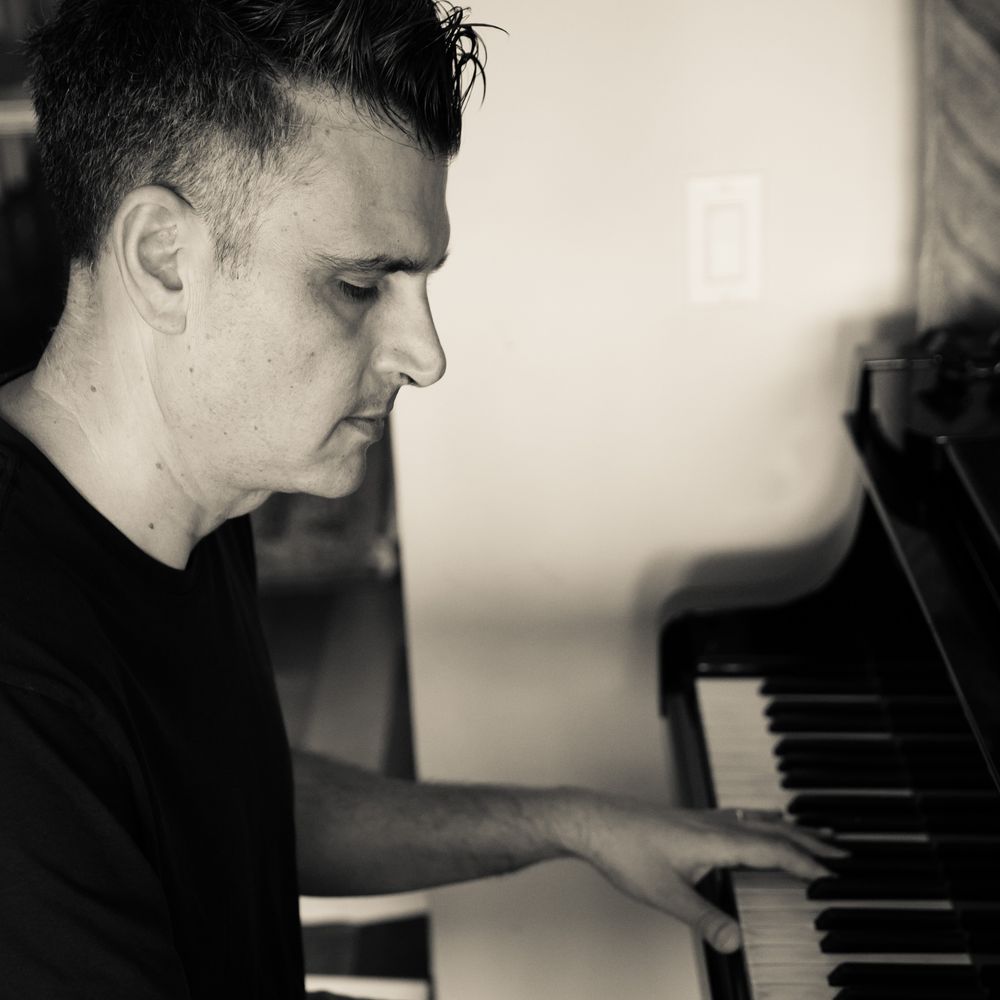 Smart, sunny, misanthropic indie pop from Orange County, California.
Port Streets is a producer, songwriter and multi-instrumentalist based in Orange County, California. His music – a joyful, always catchy, but often melancholic mix of Britpop and organic Indie pop – reflects not only his SoCal beach upbringing but also his ongoing obsession with 90s and 00s Britpop and indie rock. 
New single "Dream Girl, Decide" is an epic, weird and supremely catchy lament to a mentally hospitalized loved one that sounds like a mix of Blur and Weezer if produced by Jon Brion. 
I scream, she stands
Knee deep in quick sands
And strains at tied hands 
She'll never free
The piano-driven track features waves of organ, synths, harmonizing guitars, and banks of vocals and features an unlikely collection of friends like vocalist Rigby Jones and guitarist Simon Calrstedt and top players like drummer John O'Reilly (fun., The Format, Sarah Bareilles), organist Steve Peffer (Florida Georgia Line, Luke Bryan), and guitarist Bill Grabowski (Bon Jovi). The track was mixed by Mike Butler (Phoebe Bridgers, The Shins).
Starting with "Dream GIrl, Decide," Port Streets will be releasing music every 4 weeks for the rest of 2022.
The artist's resume is as eclectic as his music: classically-trained as a pianist but playing guitar in indie bands in his 20s, his electronic music has been featured across networks including MTV, Oxygen and ABC (Nework), and he still plays piano professionally. The Port Streets name and project – the name comes from a leafy neighborhood in Newport Beach – came from a desire to capture the pop music that was in his head, in spirit, words, and sounds.
The latest single follows 2000's debut EP, which was also the collective output of a large group of friends and session players.  Intimate boy/girl vocal harmonies meet piano, violins and new wave guitars in an eclectic but coherent musical vision that conjures up bands like The Decembrists, Dawes and Best Coast.  Plaintive verses yield to urgent earworm choruses as the arrangements seamlessly span indie rock, 60s Brit pop, and 70s SoCal rock -- sometimes in the same track.
The result is a collection of compulsively catchy songs, expertly and eclectically arranged.  Standouts include "Carine, Come Clean," a rollicking violin- and banjo-led plea to a lover who won't let herself be happy, with its organic vibe broken by a straight up Elvis Costello punk-ish bridge.  "Genevieve Knows" mixes a quirky 60s groove with a larger-than-life sing-along chorus that sounds like the Hollies and They Might Be Giants wrote a musical together.  "Palisades, 1989 (for Paul)" is a sunny, saturated 70s piano pop postcard ballad from a faded, gilded teenage past, where the gas is free and drinks never end.  "Air Enough to Breathe" is a straight up breezy bossa nova, with a punching Joe Jackson chorus.  
At the center of the music are the sweet close harmonies of Port Streets and friend and classical soprano Kellee King (Pacific Chorale), who sings on all the tracks and takes lead on "Air Enough to Breathe."  Other performers include local musical friends and crack session players, mostly based in Nashville, including organist Steve Peffer (Alabama), pedal steel player Kenny Hutson (Taylor Swift), and drummers Tim Horsely (Keith Urban) and John O'Reilly (Sara Bareilles, Josh Groban).  The songs were written by Borsanyi except for two co-writes, including "Carine" which was written with UK singer-songwriter Stickboy (Craig Edmondson).