Bio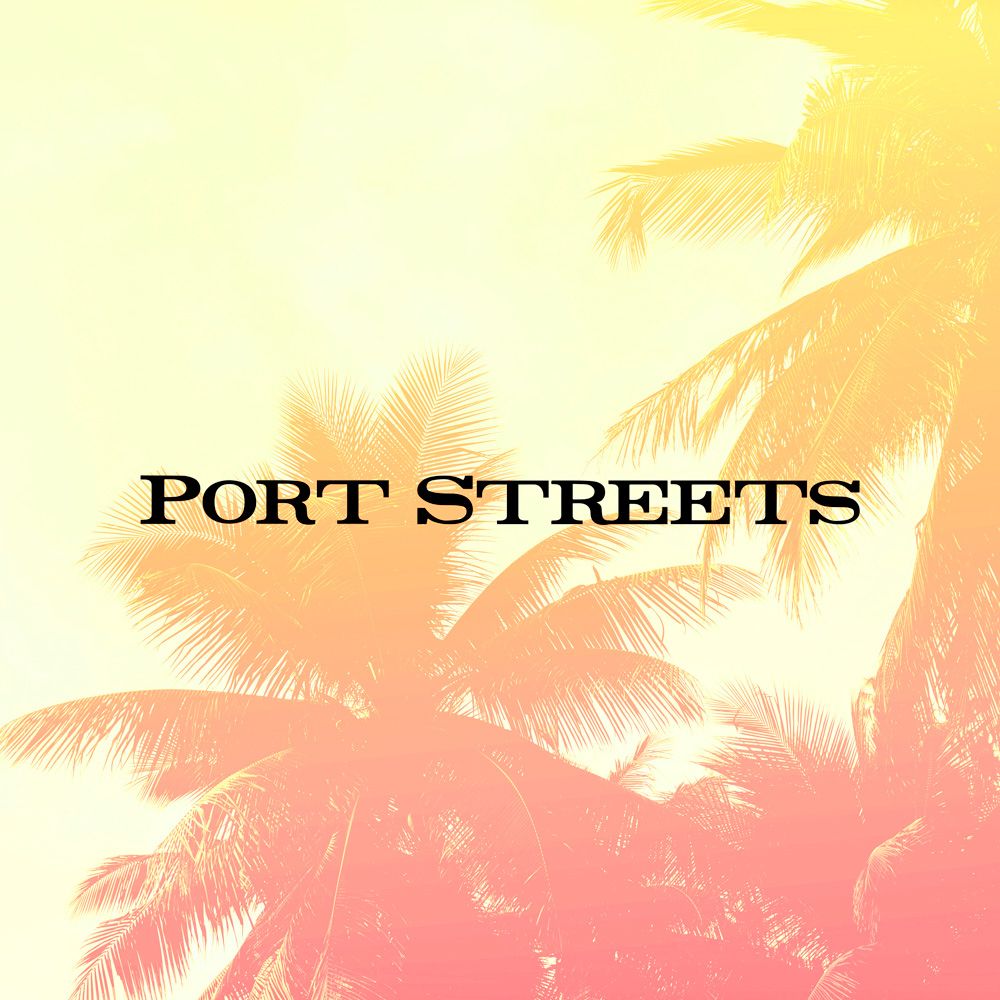 Smart, sunny, misanthropic indie pop from Orange County, California.
Imagine a childhood place where summer is always just about to end and where the happiness is tempered by knowing that everything is fleeting and may never be this good again.  You're there, you're driving around, and Port Streets' debut EP is on your stereo. 
Port Streets is the brainchild of a producer, songwriter and multi-instrumentalist Martin Borsanyi, who writes and records from his home in Orange County, California. The music -- a joyful, catchy, but often melancholy mix of organic indie pop -- is the collective output of a large group of friends and session players.  Intimate boy/girl vocal harmonies meet piano, violins and new wave guitars in an eclectic but coherent musical vision that conjures up bands like The Decembrists, Dawes and Best Coast.  Plaintive verses yield to urgent earworm choruses as the arrangements seamlessly span indie rock, 60s Brit pop, and 70s SoCal rock -- sometimes in the same track.
The result is a collection of compulsively catchy songs, expertly and eclectically arranged.  Standouts include "Carine, Come Clean," a rollicking violin- and banjo-led plea to a lover who won't let herself be happy, with its organic vibe broken by a straight up Elvis Costello punk-ish bridge.  "Genevieve Knows" mixes a quirky 60s groove with a larger-than-life sing-along chorus that sounds like the Hollies and They Might Be Giants wrote a musical together.  "Palisades, 1989 (for Paul)" is a sunny, saturated 70s piano pop postcard ballad from a faded, gilded teenage past, where the gas is free and drinks never end.  "Air Enough to Breathe" is a straight up breezy bossa nova, with a punching Joe Jackson chorus.  
At the center of the music are the sweet close harmonies of Borsanyi and friend and classical soprano Kellee King (Pacific Chorale), who sings on all the tracks and takes lead on "Air Enough to Breathe."  Other performers include local musical friends and crack session players, mostly based in Nashville, including organist Steve Peffer (Alabama), pedal steel player Kenny Hutson (Taylor Swift), and drummers Tim Horsely (Keith Urban) and John O'Reilly (Sara Bareilles, Josh Groban).  The songs were written by Borsanyi except for two co-writes, including "Carine" which was written with UK singer-songwriter Stickboy (Craig Edmondson).